A Passion for Art & Luxury Chocolate
We want to make a difference and it starts by pouring our heart and soul into our chocolates so you can enjoy the flavor using quality ingredients with authentic cacao chocolate, made from scratch. Nothing artificial or processed is used in our chocolate candies, bars, and truffles.
For a decade, what I learned throughout my childhood was transferred to painting large canvas abstract artwork for exhibits and homes. My passion was fueled by music, history and childhood, ultimately drawing emotion on canvas.
With my creativity starting in the kitchen with my mom, learning many secret family recipes, this passion found a way to interpret art to chocolate lovers. I discovered another way to share art appreciation using chocolate. Our small batch creations, known as Bella Sophia Chocolates, gives art lovers the ability to enjoy a beautiful piece of art while savoring the taste of luxury chocolate. We make it available in a small, intimate orders to a box of chocolates for the family or office. Art, music, and chocolate are beautiful ways to celebrate life.
As a small, family owned business, this venture has brought us even closer as husband, wife and daughter, Bella Sophia, who this company was named after. We believe you will enjoy our chocolates as much as we enjoy creating them for you.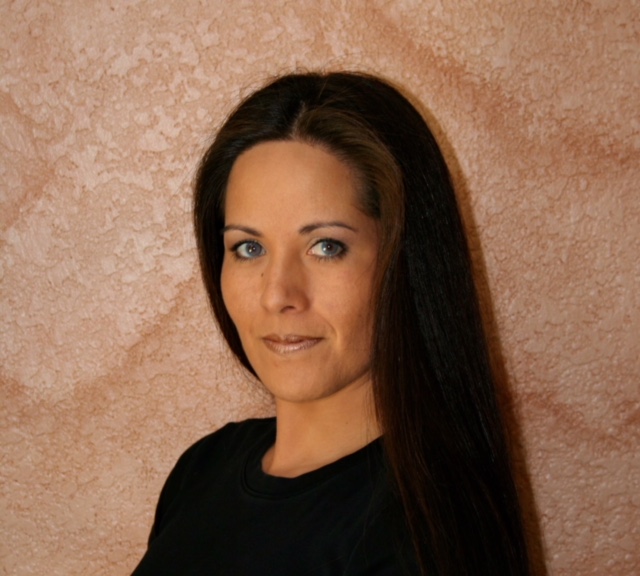 (Founder, Owner & CEO)
Steph's passion for food, music, art and, in particular, chocolates culminated from her many years of traveling throughout the world as a sports therapist. Her international exposure inspired her to combine her art with chocolate in 2016. She created Bella Sophia Chocolates, named after her daughter, as an artisanal hand painted chocolate company. Steph has studied and immersed herself in every aspect of chocolate making from the highest and purest quality of Cacao, to farming and harvesting, to fermenting, roasting and grinding, all for the love and dedication for making her internationally inspired chocolate creations. Steph's recipes come from her creative vision and influences she's learnt from some of the world's best chocolate masters. Steph grew up surfing the California Coast, backpacking, running marathons and is a black belt in taekwondo.
(Co-Founder & COO)
JD has worked as a chef for 5 years, in finance for 23 years, and in education for 8 years and has a degree in Business and Management. These fields were perfectly suited to complement the other half of Bella Sophia Chocolates operations. In addition to managing the finances and post production processes, JD is also well-versed in every aspect of chocolate making.
JD enjoys world travel, international cuisine, fine champagne, marathon running, walks with the dog, outrigger paddling, the cinema, and time with family.
Since December of 2016, Bella Sophia Chocolates has done more than refine an old tradition: We've started a new one. Guided by an international palate, we fuse unique flavor combination techniques from around the world to create award winning flavors and textures. Bella Sophia Chocolates carefully handcrafts in small batches from our kitchen in Orange County. To achieve optimal flavor, our products are sourced from local and regional farmers using only the finest and when available organic items. With no additives in our chocolates, we are able to highlight the exceptional quality of our chocolates.
46th Annual Daytime Emmy Awards - May 4, 2019
International Chocolate Salon - February 26, 2019 Best Chocolatiers and Confectioners in America 2019
The Chocolatiers Primer Book - Coming March 2019
TasteTV - January 23, 2019
Clement Design USA / Featured Chef(s) Interview - December 31, 2018 & January 1, 2019
Dark Chocolate Matters Reviews / Interview - December 1, 2018
Dying for Chocolate - November 21, 2017
Dark Matters Chocolate Reviews - December 8, 2017
Candy Industry - February 21, 2018
PR.com - February 14, 2018
TasteTV - January 2018
Candy Industry - July 24, 2018
Bella Sophia Chocolates at the 46th Annual Daytime Emmy Awards Gifting Suite
Bella Sophia Chocolates had the honor of being invited to attend the 46th Annual Daytime Emmy Awards Gifting Suite on May 4, 2019. This was an incredible event where Bella Sophia Chocolates gifted over 400 boxes of their Award Winning Gold Flavor "Old Fashioned Salted Butter Caramel". Bella Sophia Chocolates had the pleasure of gifting the amazing and Life Time Achievement recipent Chef Jacques Pepin a special custom black tower box of chocolates.
Bella Sophia Chocolates Takes Gold in 5 Categories and 1 Silver. January 23, 2019
Are you interested in learning more about chocolates as a small business?
There are many how-to books on starting an enterprise, but often the best advice comes directly from those with actual experience. Thus came the idea for this book; this "primer." Why not ask chocolatiers firsthand what they have experienced and what they recommend? With this concept in mind, we composed a set of key questions and asked them to interesting artisans from around the world with experience in either making chocolates & confections, chocolate business ownership, or both. Their answers on creativity, product, branding and business are very frank and often personal, and written in a journal or diary style. The information in the resulting primer is worth its weight in gold.
Includes chocolatiers such as The Oakland Chocolate Company, Mink Chocolates, Waialua Estate, Aelan Chocolate, Dean'sSweets, Bella Sophia Chocolates, La Châtelaine Chocolat Co., Fera'wyn's Artisan Chocolates, Endorfin Foods, Mignon Chocolate, Amella Caramels, Solkiki Chocolatemaker, Delysia Chocolatier, Michael's Chocolates, Soulever Chocolates, SELEUSS Chocolates, Forte Chocolates, cōchu chocolatier, David Bacco Chocolatier, Finding Fine Chocolate, and flying noir.
THE CHOCOLATIERS PRIMER, Available in March 2019.
Bella Sophia Chocolates part of the 46th Annual Daytime Emmy's Gift Bag.
Bella Sophia Chocolates part of the 46th Annual Daytime Emmy's Gift Suite